I'm thrilled to announce the return of the Instant Action Galcon campaign as Galcon Legends!
This is going to be sold as a paid game separate from Galcon 2. It will be sold on iPad, Windows/Mac/Linux, probably Android too. But backers of Galcon 2 will get it as a bonus game because it was built as a direct result of the Kickstarter and your pledges. So yes, that means TWO Galcon games are coming now! The "Galcon 2″ F2P MMO and "Galcon Legends"!!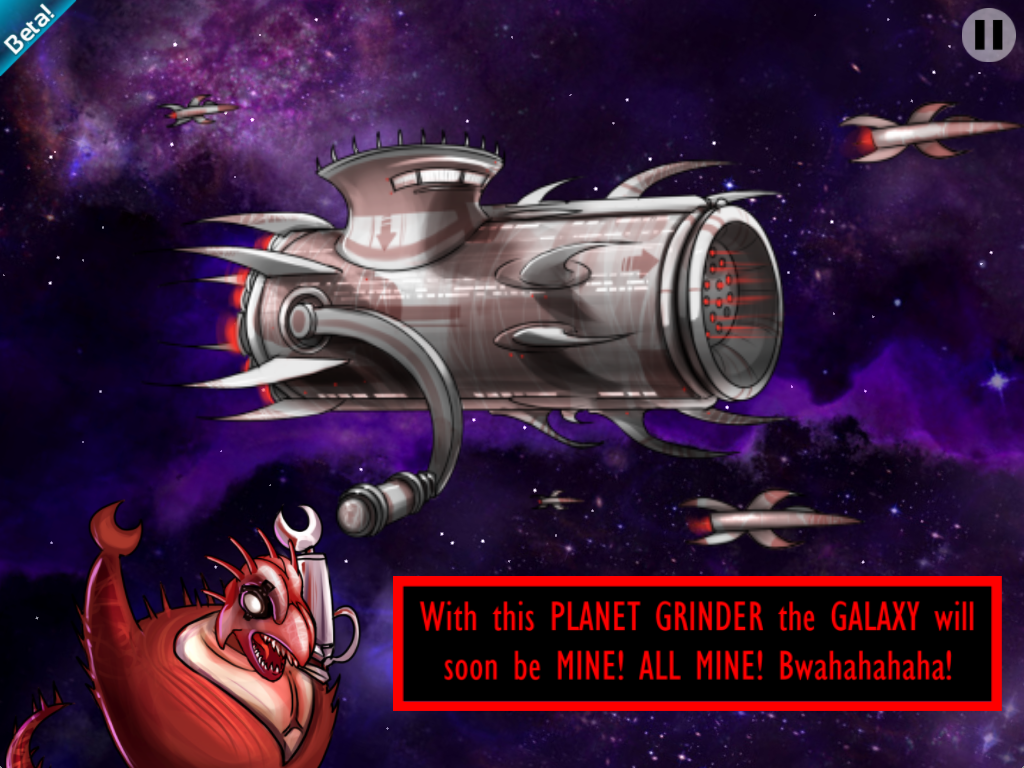 How it all happened: I never planned on having modding in Galcon 2, but the backers asked for it. As a result, a few modders began working on Galcon 2 mods. I got in touch with Evan "esparano" Sparano, to ask if he wanted to work with me on more Galcon 2 modding projects. So Evan spent the summer using the original artwork and watching YouTube videos of the campaign to re-create it using the Galcon 2 engine!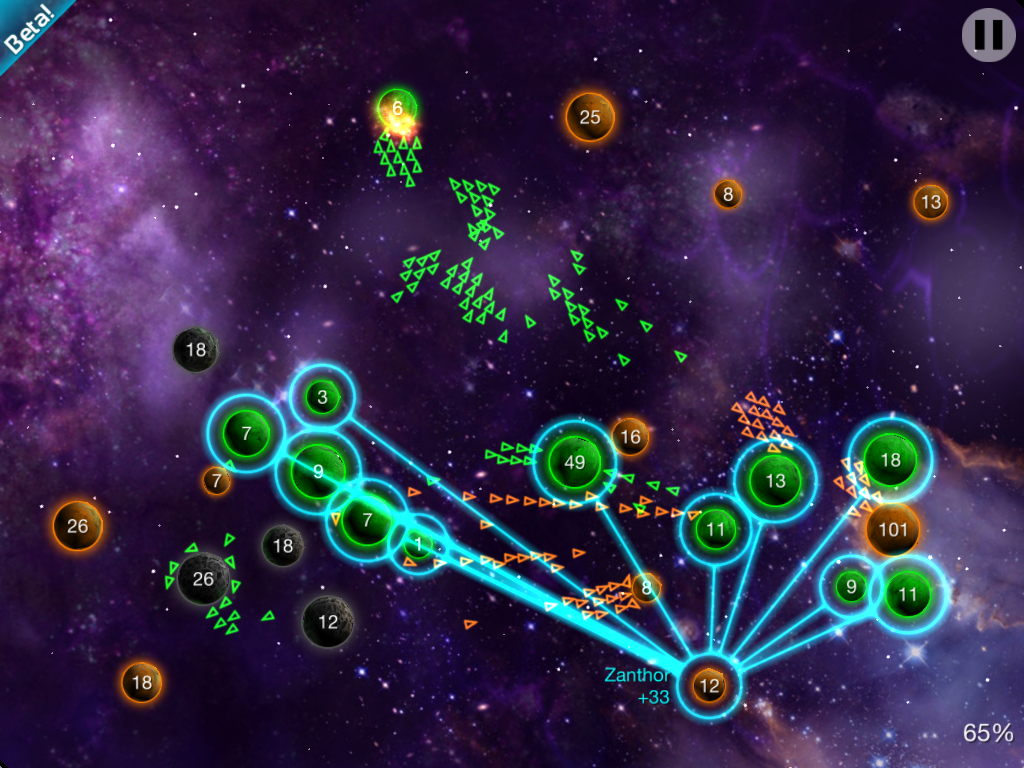 Backers can try out the Galcon Legends beta, by following these steps:
1. Download the latest Galcon 2 for Windows/Mac/Linux from here.
2. Download the Galcon Legends beta from here.
3. Unzip GalconLegends.zip to your computer
4. In Galcon 2, under Mods, enter "path/to/folder/GalconLegends/GalconLegends.lua"
5. Press Play and have fun!!
6. Go to the Galcon 2 forums and leave some feedback!
---
And now in other news …
The Galcon 2 Party was incredibly fun! Nan and I were there as well as Tim (composer for the previous Galcon games.) Two other brave players made the trek out to Colorado to join in the festivities! Here's some of the highlights of the day:
Tim and I set up the breakfast table, complete with the day's program and name plates. It was most elegant.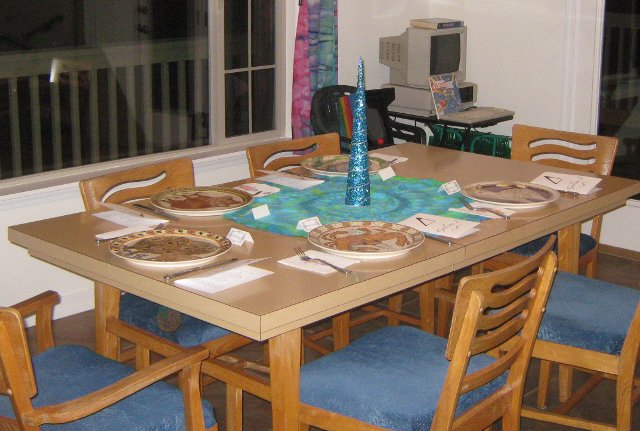 After breakfast it was time to meet the Galcon Goats! Everyone pet Cuzco and got to meet Lilly and Nibbles (who were in some of our Kickstarter videos.) Lilly and Nibbles also had kids who were quite friendly with crowd.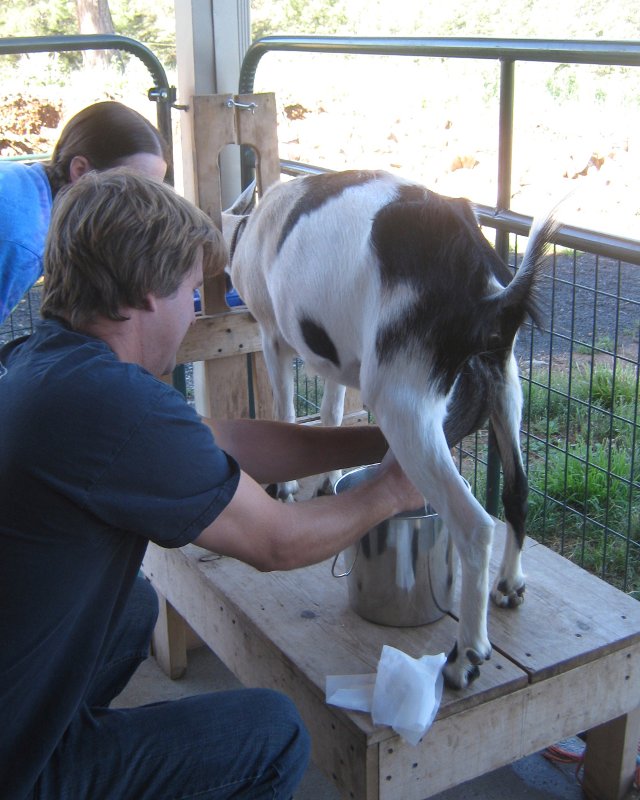 After that we hit up the natural water slides near San Isabel. The hike was great and the water was perfect!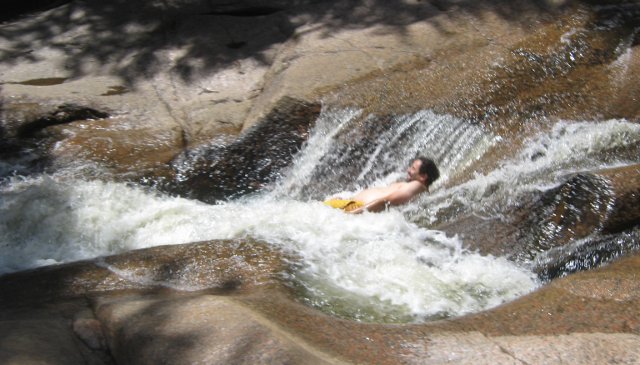 Following lunch we took some time to tour Bishop's Castle. It is incredible.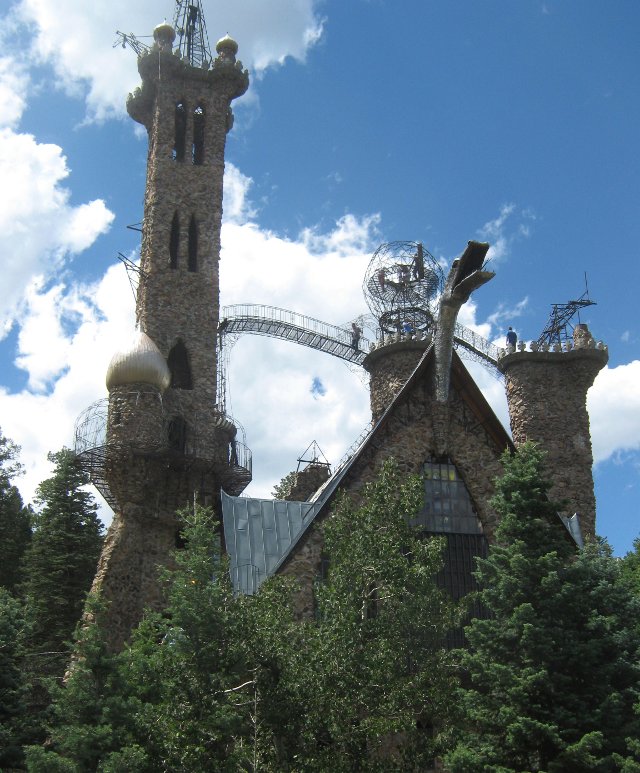 When we got back to the Galcon HQ, we took a break for a while. But before dinner we still packed in a couple intense games of croquet. It's a lot like Galcon. There is only one winner.

Nan made an awesome Galcon cake for the party. It was delicious chocolate!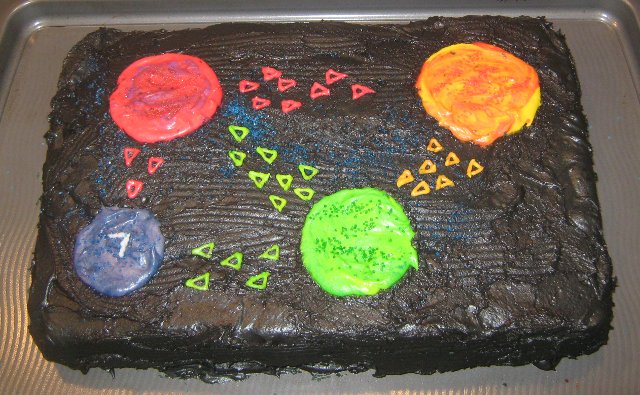 To wrap up the evening, I launched beta17 and we played until we dropped! It was a great party!
One player stayed over night and got in a personal ride on the Galconicorn the next morning. Good times!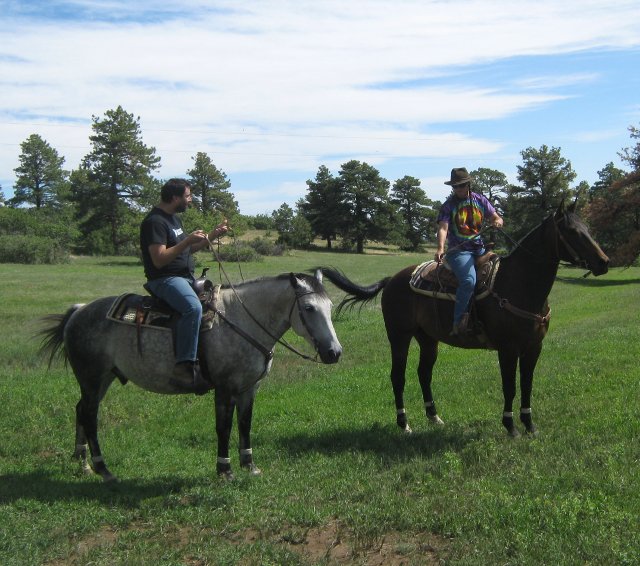 Thanks again to everyone who backed Galcon 2!
-Phil