Ahoy there! It's been a while, but we've got a new update (beta26)! Check it out for Windows, Mac, Linux. (Sorry iOS / Android, not this week.)
So I'm pleased to announce that I'm working with Mike Berg of We Heart Games to overhaul the UI and art within Galcon 2! He's been doing an amazing job, and while it's not yet finished (…see all those Galcon Fusion icons I'm using everywhere…) I couldn't wait any longer to show you the progress!
The lobby:
The settings: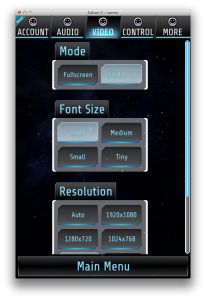 The galaxy server: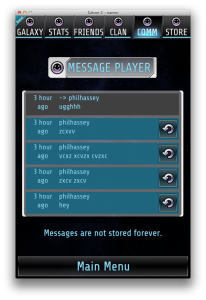 I also fixed about a dozen server issues you helped me find in the previous beta! I'm going to be online for the next hour if anyone wants to hangout and bask in the glow of the new interface look with me.
Cheers!
-Phil