Hey, I've just finished porting Galcon to the iPhone and it's now in the App Store!  You can read about it here!
I don't *really* have anything super pythonic to say about the porting experience, other than .. I probably wouldn't have bothered to do it if I hadn't been hanging out at pycon and having people show me their iPhones and telling me how I should totally port Galcon to it.  So thanks to those people for getting me started!
The link above is where all the fun is, but just so this post isn't all boring text, here's a screenshot: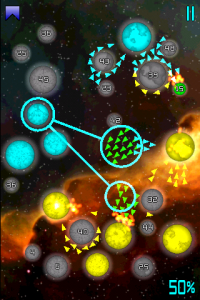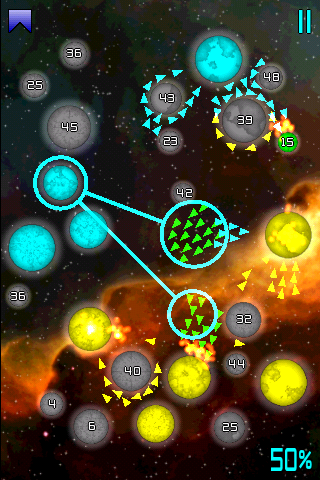 And if you want to know more about the porting experience, I've been blogging about it.