Bockini Tournament Oct. 3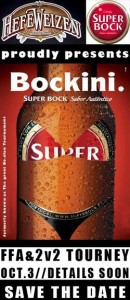 This iPhone / Android tournament will be an individual tournament, broken down into two game modes – 2v2 and FFA.

We will be organizing groups of 4 for the FFA round, you will play 5 games total. For each win, you receive 3 points to your grand total.

The next round is a 2v2 game-mode with randomized partners. You will play first to 15. For each win, you will receive 1 point.

For more information and to join the tournament, click here.
New game development blog!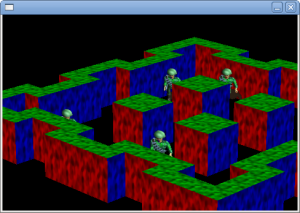 As of yesterday, I began work on a new game! This is going to be a crazy month as my deadline for completion of the game is OCTOBER 31st. As you can see from the picture, I've already made a handful of progress for just 2 days of work.

You can read more about it here, and watch as I do daily blogs all this month covering my progress. I definitely want feedback as I progress, so be sure to tell me what you think.

-Phil