I've done a bit of further improvement of the lighting code. I think the lighting will end up relating to the game mechanics somehow.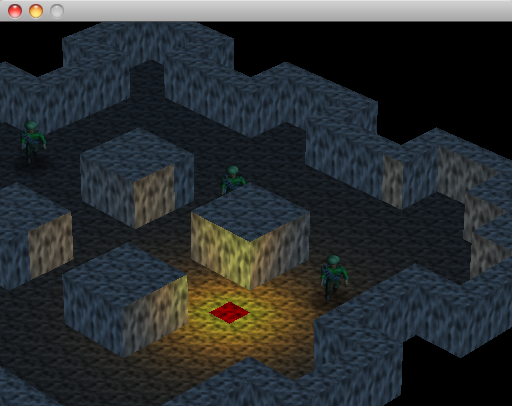 Next up – to finish up the idea I was talking about yesterday, having a proper texture atlas system. I ended up using jsoncpp for my json loading in C++. This worked very well. This is a vast improvement over how I did it in Galcon / Galcon Fusion. In those games, I generated C++ code with defined values for each image / texture. And I had generated C++ code with the structures for all these things, so everything ended up getting baked into the binary, and was very "undynamic" (it also added a considerable amount to the compile time, and in certain compilers – MSVC, I had to change some oddball stack settings for it to even work.) By using JSON I'm avoiding all kinds of nonsense and loading everything is just as quick as ever.
To show off this milestone, here's an updated screenshot. I adjusted the lighting a bit more, to make the basic level of lighting a bit more 3D looking.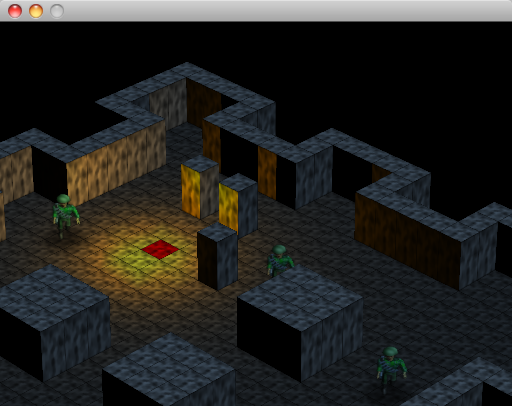 Tomorrow I want to have a basic editor up and running so I can save and load levels. The editor might end up being available in-game, so I figure I've got to get that feature in from the start. Then on Friday I'll try and get actual gameplay happening. Thus leaving the entire month of October for the last 10% 😉
-Phil