Ahoy there, it's been a great "fan premier" week for Galcon 2! You can download the latest update for Windows, Mac, Linux, or Android. iOS / TestFlight will be available shortly.
I've added a button so backers can claim their backer trophy into the beta section. Please claim your trophy!
There have been games running almost all the time for the last week, so the servers have had some good workout. The feedback I got was also great, and I've done a ton of bug fixing and feature updates. Here is a pretty exhaustive list: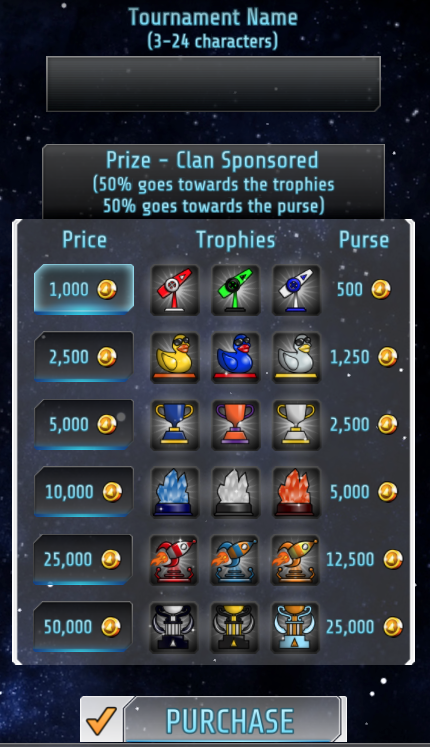 – Fixed several server crash bugs, as well as several login bugs.
– Added SYMMETRY for teams!
– Added /topic for custom servers and changed the defaults for /strict and /approval to be off. The server is also locked while admins are doing admin stuff.
– Custom server settings are now remembered between sessions. Also customizatoins are remembered between sectors. AND sectors and customizatoins are all on the same screen now.
– Double /surrender also destroys your fleets.
– Standoff timer a bit less sensitive now.
– /approve /unapprove doesn't also toggle /away /play for users.
– Co-op mode overhauled so that it does not reset after the team dies, instead you drop down a level for a retry.
– Fixed Android web browser opening.
– Fixed ZeroLag team games bugs. Also fixed co-op drop-ins.
– Added a "Donate to Clan" button for transferring Galcoins into your clan.
– Removed the "house rake" from bets, while adding in a cost to running a tournament. Now all the rake goes to your clan. (This change is basically economically equivalent to what we had before, but it makes betting easier to understand and makes "Donate to Clan" possible.)
– Added new SFX for /gg and approval.
– Added an easter egg (also HUD mode is hidden within the easter egg ..!) can anyone find it?
– Tournaments can now award 1st, 2nd, 3rd places.
And there might just be a few other things I didn't list! I hope you like this update. Please leave feedback on the forums! If this update goes well, I'll work towards getting the game properly launched on more platforms soon!
Thanks!
-Phil