Ahoy there, another Galcon 2 update has arrived! Anyone can get it for Windows, Mac, Linux, or Android. iOS / TestFlight users will be emailed shortly.

Here are the most exciting new features:
– Added Video Quality option, so on low-end devices you can select "Good" instead of "Best" for an increase of up to 1.5x in frame-rate (by my tests on my older devices.)
– Added Summary, Matches, and Log view of stats for tournaments.
– Fixed graphics bugs where textures wouldn't load properly on some Windows 8 systems.
– Optimization to the graphics and audio loops.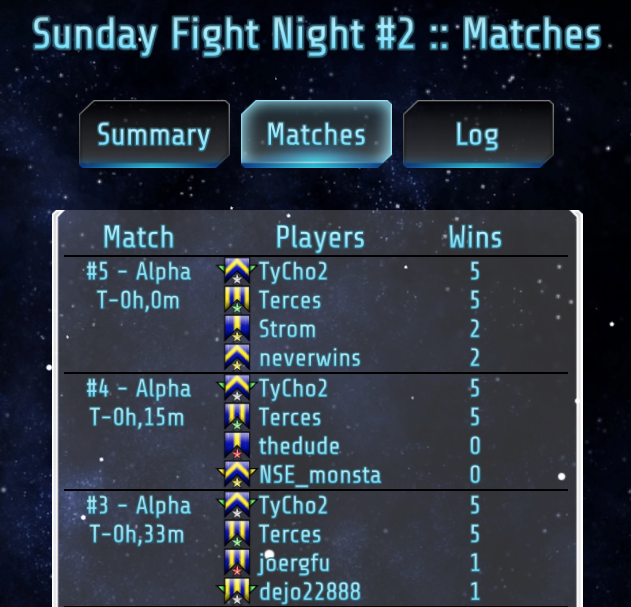 And here are the rest of the tiny changes:
– Re-enabled CTRL-H to disable the HUD.
– Changed default co-op game sizes to 3/6.
– Made pause / chat buttons less likely to be toggled accidentally.
– Made right-click UI more consistent with drag-n-drop UI.
– Only show news once per play session.
– Changed audio so that /surrender isn't so loud.
– Fixed standoff detection.
– Decreased time between end of game and lobby.
– Stop logging games after a trophy has been awarded in a tournament.
Have fun! Do post in the forums with any feedback you have!
-Phil
P.S. There is an easter egg in this build. I've already given one hint in the forums "TILDE" … I'll give another hint here: "Works on all platforms."