I think we all have a duty to produce a unique centerpiece for Thanksgiving (or your equivalent national eating turkey holiday.)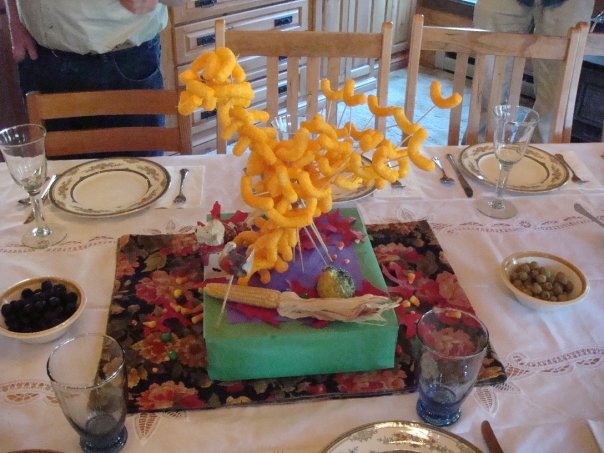 This was my Thanksgiving centerpiece from last year. Part of it was performance art – the construction of the piece as the turkey was being cooked. It was made from Cheetos cheese doodles and toothpicks.
This year, I'm considering some other options. Possibly even options that might be semi-relevant to this blog. I'd say more, but I don't want to ruin the surprise.
-Phil