Friday, March 22nd, 2013
Ahoy there, beta7 is now live! Kickstarter backers can download it for Windows or Mac. Be sure to leave some feedback in the forums, your participation is a huge help!
I spent most of the week working on the iPad version of the game in preparation for GDC (the Game Developers Conference) that I'm going to this coming week. That means there won't be a new build of the game next week.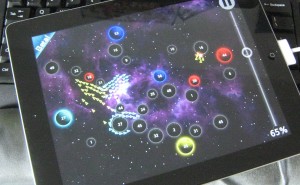 I did a ton of work on the control options, so now you can customize the controls quite a bit. Be sure to check that out. I also made a ton of little tweaks to the "dual" and "turns" mods. And I fixed a ton of bugs, including some pretty messy ones!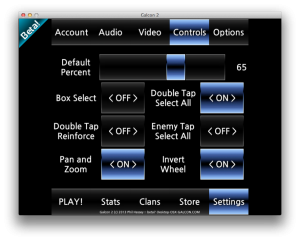 If you happen to be at GDC, say hi! I'm friendly! Just look for the guy with the ridiculously huge belt buckle. I'll be at the Indie Game Summit and the TouchArcade party for sure. And I'll have a special GDC-only Galcon 2 sticker to give you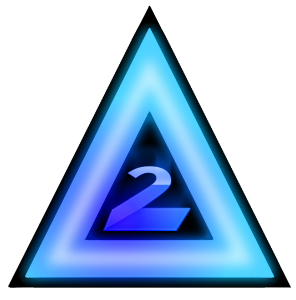 Cheers!
-Phil
P.S. Thanks for everyone's bug reporting and testing this past week. Don't worry, I'm not ignoring you, I just didn't have time to fix all those things because I had to get the iPad port done this week. So the multitude of things we found still aren't fixed yet. I'll be working on those after GDC