Tuesday, June 23rd, 2009
So .. Yeah.  Check it out.  Realtime multi-player game .. in flash!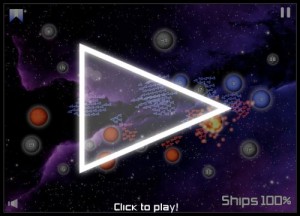 So on a more technical note .. The game involves quite a number of technologies!
AS3 – of course – for the Flash client itself
C++ – for the server
PHP – for the web API and rankings system
python – for the bots
If I did the project over, I'd probably do the server in python as well.  But all in all the project went pretty well.  After things were done, it only took me a morning to write up the python client.  There's a very good chance I'll release that code in a few weeks and let people try making bots for the game.
Anyway – have fun checking it out.  I'm a bit wiped out from wrapping all this up, so I'll try and post some more interesting details later!
-Phil