Tuesday, March 29th, 2011
Hey, so a friend of mine made this awesome flash game called Robot Wants Kitty .. and then that game got ported to the iPhone / iPod touch. And the port is even BETTER than the original!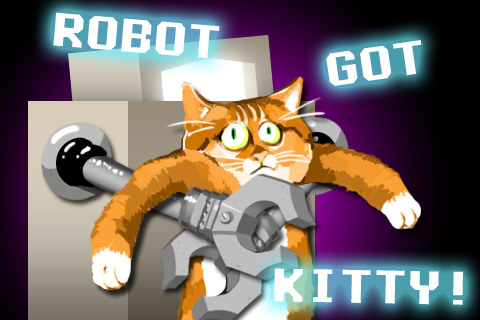 I'm going to say right here right now that you should buy this iPhone game immediately! It's $0.99, so it won't break the bank. It's a killer fun side-scroller which has gotten all 5-star reviews (except from people who have iOS 3.x on their device). If you want a second opinion, touchArcade really liked it too. So, yeah, support the awesome independent developer, hamumu.com (who I might mention appears in the credits of every single Galcon game as "Mike Hommel.")
Anyway, again, you can get it HERE.
Cheers!
-Phil
P.S. There's a Galcon Fusion tournament on April 1st!
P.S.S. If you like Galcon Flash, you might want to keep an eye on this blog.