Friday, September 10th, 2010
Hey, it's been a long time in coming, but finally we're having a battle of programming prowess for Galcon!!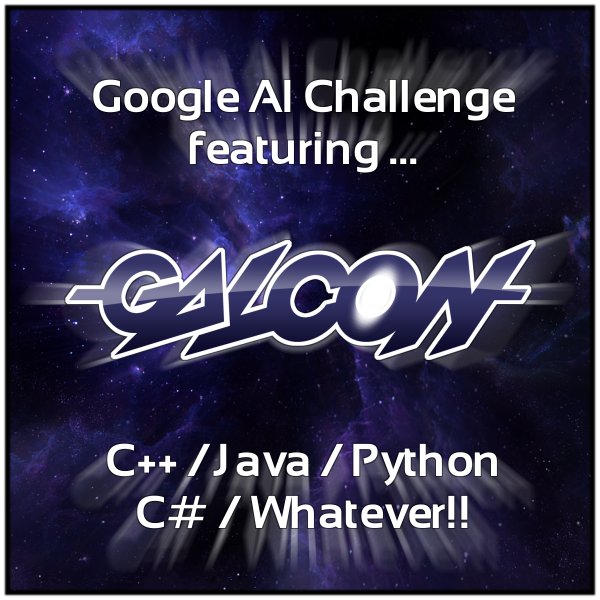 Go rev up your coding skills and let's do this!
.. You might be interested to know that I ported the iPhone bot from C code over to python code for the contest. It is currently hanging out in the upper portion of the ranks as "galcon". Making a bot is a ton of fun! And I'm highly pleased that they have a kit available for python devs
So get started and have fun!
-Phil