Friday, December 5th, 2014
Ahoy there, after almost TWO years, we've finally made it! Galcon 2 is launching on Desktop / Steam today! Galcon 2 is Free-to-play with In-App-Purchases. You can get it for Steam here, or directly here for PC/Mac/Linux/Android.
It has been a great couple of years, and I really really appreciate all the help the community gave towards making this game possible. I want to give a special thanks to the benefactors: Synozeer, Evan Rattner, Starkonja, Milagre, Strom, Mark Green, newpoweR,Eric "Guitee" Guite, Tom "Tomatzo" Andreae, Chris Paras, Gareth Jenkins, Mafl, Bas Hendrickx, Pittsburgh – Go Steelers!, dsent, tav, Mom and Dad, Langoulant, tinny, MARKUSON, Logan C. Espey.
And a special thanks to the community regulars: esparano, marky1991, chi-ro, tycho2, zamrai, KlR4, medeman, KylerCA, dart, tim_saxton, melek, sidekick, neverwins, guitee, black5535, hollander, sky_lark, LjuboM, terces, mafl, xStatiCa, tinny, cj64, concretewave, coolhwip, nse_monsta.
To go along with this launch I've updated the game with a new co-op campaign mode as well as a bunch of fun holiday goodies, like these sweet Santa trophies!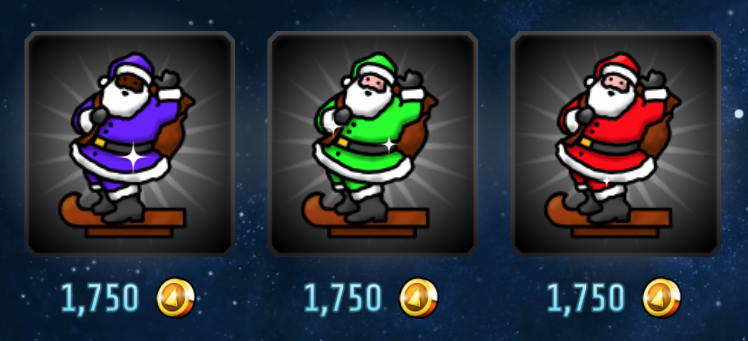 Hope to see you online!!
-Phil
P.S. The iOS version has been submitted to Apple! I can't promise anything, but I sure hope to see it released before Christmas!